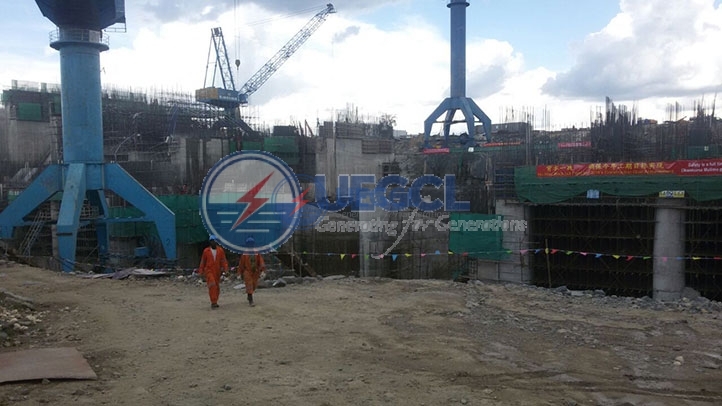 Isimba Dam To Get New Engineers To Solve Cracks
A team of engineers are to be hired to examine the cracks on the 183MW Isimba hydropower dam as the Uganda Electricity Generation Company Limited seeks to rectify a problem that has dogged the project.
Dhruva Chakravorty, the new project manager of the Isimba power dam, who has worked on another energy project in Uganda, the Buseruka power plant, said:
"These cracks are already measured and we tend to bring experts to examine this problem and find a solution with suitable planes to work on."
Chakravorty was speaking at a recent tour of the plant, where officials from Uganda Electricity Generation Company Limited sought to find ways to resolve the crisis of the cracks at the dam.
During the tour, Harrison Mutikanga, the chief executive officer of UEGCL, said the dam is being built for generations to come and, therefore, they will not allow shoddy work.
"If we allow this type of work to go on, maintenance and operation costs will be more expensive for UEGCL, which will affect the production of the dam just because it lacked proper supervisor," he said.
Zachary Baguma, one of the board members, said the embankment dam was stopped by the permanent secretary in the ministry of Energy, who visited the dam a week before they did.
The contractor of Isimba, China International Water and Electric Corporation, recently presented a status report to stakeholders on the project and noted that work was on schedule as planned.
The report was presented to Uganda Electricity Generation Company Limited. A new 132 kilovolt transmission line will be constructed to evacuate the generated power and integrate it into the national grid at the Bujagali power station.