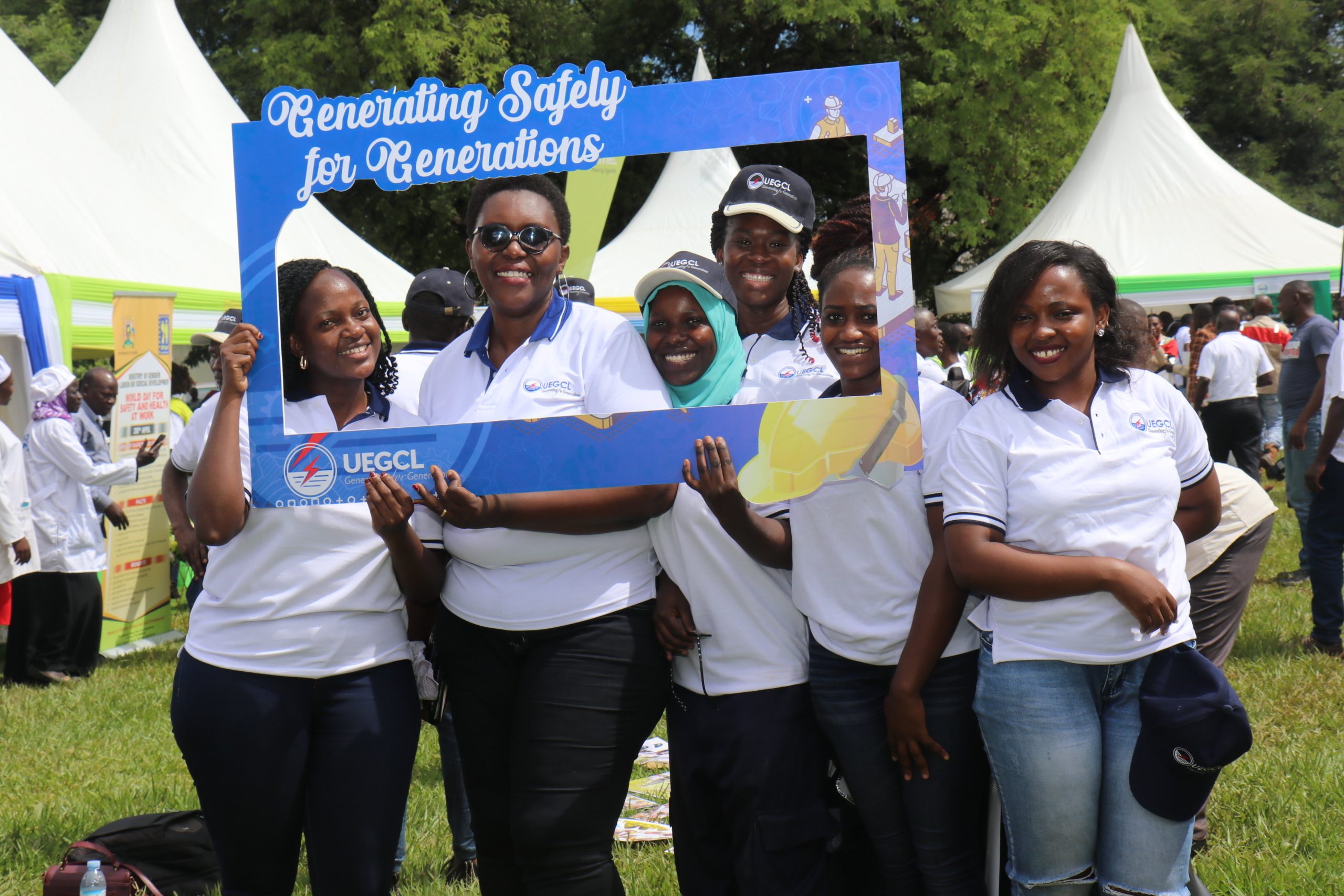 UEGCL Commemorates World Safety and Health Day at Work at Busoga Square in Jinja District
On the 28th of April 2023, UEGCL with other corporate companies under the guidance of the Ministry of Gender, Labour and Social Development celebrated the World Safety and Health Day at Work. The main event was at Busoga Square in Jinja District/City. The event was honored by The Minister of Gender, Labour and Social Development in charge of Elderly Affairs, Hon. Dominic Mafwabi Gidudu as the Chef guest.
Celebrations kicked off with various corporate companies marching from Main Stress Primary School- Jinja City to Busoga Square- Jinja City to awaken the employers' and employees' awareness about safety and health at workplaces. This year's theme was "Safety and Health at Work."
On behalf of UEGCL, the Generation Manager- Nalubaale & Kiira Power Stations Mr Daniel Oluga gave a speech in regards to the day's theme and these were his keywords of information to the audience…
"I understand the importance of safety in our workplaces, and I am proud to take part in this celebration that promotes safety and health in all workplaces across the nation.
Safety is a fundamental human right that every worker deserves. UEGCL believes that every worker has the right to work in an environment that is safe and free from hazards. This is why UGECL has prioritised safety at all our Power Stations, and we have taken various measures to ensure that our workplace is safe for everyone.
He went ahead and emphasized that our safety practices are governed and regulated by the Occupational and Health Act (OSH) 2006 and its regulations, these include;
The provision of personal protective equipment (PPE) to all employees.
Regular training and education for all staff on safety procedures and protocols.
We have also implemented safety protocols for every aspect of our operations, from handling hazardous materials to operating our machinery, etc.
A commitment to workplace safety and health was officially signed off by all attendees during the celebrations.
In conclusion, appreciation memos were passed onto and by the Ministry of Gender, Labour and Social Development, the Jinja city & district officials who worked closely with the ministry, the UEGCL SHEQ team and all corporate companies that participated in the celebrations.
END