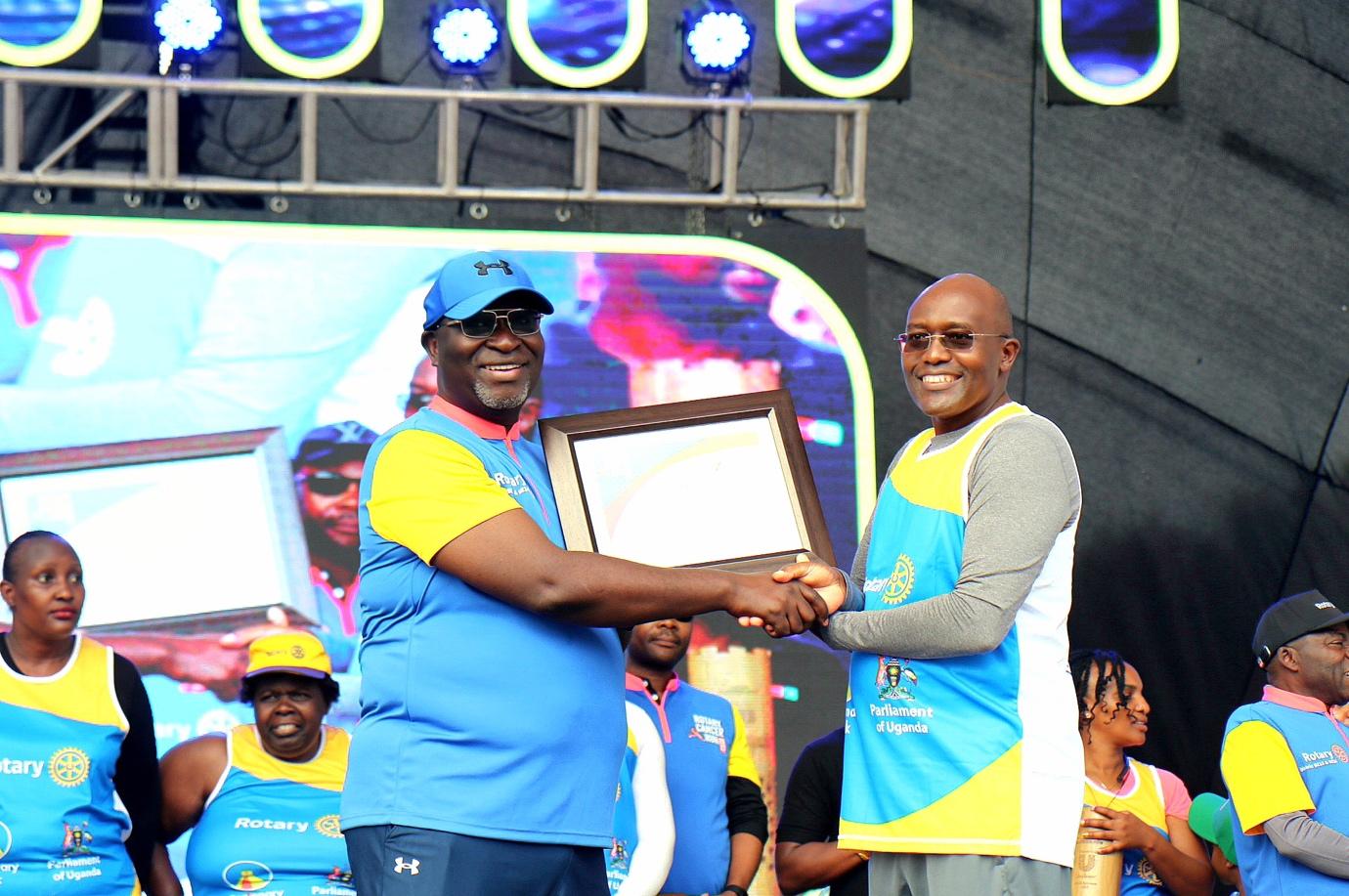 UEGCL Receives Certificate of Recognition at 2023 Rotary Cancer Run
On 27th August 2023, UEGCL received a Certificate of Recognition from the organizers of the 2023 Rotary Cancer run at Kololo Independence grounds.
The certificate received by the UEGCL CEO, Eng. Dr Harrison Mutikanga is a sign of appreciation to the company for its generous commitment to sponsor the annual event since 2017.
This year's run attracted over 40,000 runners with at least 40 UEGCL staff participating in the 21km,10km and 5km courses.
Anthony Wanendeya, a new staff at UEGCL, went for the 10km. "I was flagged off with the people of 5km but as I headed towards the starting point, I instead followed the10km route since the 5km was too crowded and one could not run but just walk, luckily I was able to catch up with the 10km group." Wanendeya shares.
As the fight against cancer continues, the Head of Communications and Corporate Affairs, Mr Enock Kusasira reiterated the commitment to consistent support for this noble fight.
"It is an opportunity for us to keep supporting this cause since the number of people who have lifestyle diseases is on the rise hence it is a right move for us to associate with," he said. 
Kusasira also implored young people to have physical exercise as a daily routine in order to keep such diseases at bay.
The support and participation in this annual event are a Corporate Social Responsibility, CSR initiative that the company engages in as a way of giving back to the community.
This year's edition is geared towards raising funds for the construction of two bunkers that will house 2 LINAC cancer testing and treatment machines at St. Francis Hospital Nsambya plus other associated equipment.
The Rotary Cancer Run was launched in August 2012 and has since become an annual event that has aided in the incredible fight against Cancer.