UEGCL Presents New Strategic Plan (2023-2028) to Shareholders
On 22nd September 2023, UEGCL presented the new strategic plan to the company's shareholders, the Ministry of Energy and Mineral Development and the Ministry of Finance, Planning and Economic Development represented by Hon. Ruth Nankabirwa and Hon. Evelyn Anite respectively.
During the meeting held at Kampala Serena Hotel, the UEGCL team led by the Chairperson Board of Directors, Eng. Proscovia Margaret Njuki highlighted the achievements made in the last five years and revealed projections in line with the new five-year strategic plan.
The 2023-2028 strategic plan entails strategic goals which include increasing the installed generation capacity from 913 MW to 1317 MW by 2028, increasing our market share by energy sold from 49% – 67% and increasing annual revenue from non-core avenues from an average of UGX. 14 Bn to UGX. 20 Bn among other goals.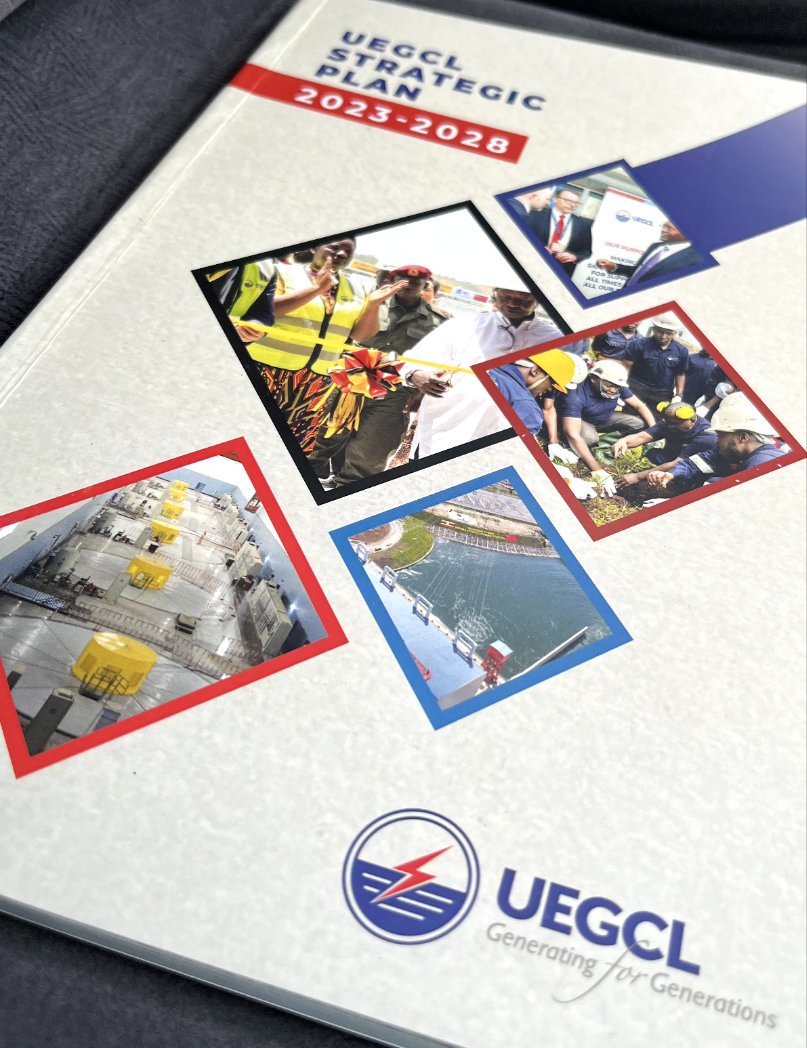 UEGCL CEO, Eng. Dr. Harrison Mutikanga informed the shareholders of the imminent business risks e.g., revenue shortfalls, increasing staff turnover, inadequate funding, and climate change, among others.
In response, the ministers acknowledged the issues of insufficient funding stressing the government's position on budget cuts but also promised to address the issues in a follow-up meeting.