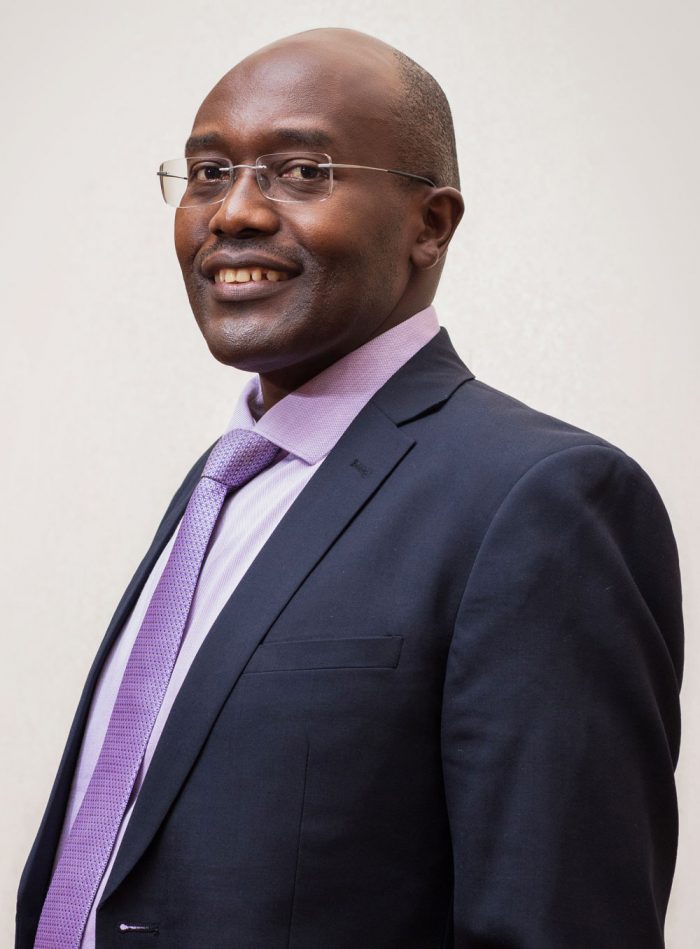 Message from the CEO.
Dr. Eng. Harrison .E. MUTIKANGA
---
I warmly welcome you to the UEGCL Website whose purpose it is to keep our esteemed stakeholders and the public at large informed about our various exploits and activities that are being undertaken in support of GoU's industrialization drive through increased and affordable electricity supply to the populace of Uganda.
To begin with, the company activities continue to be guided by our 5 Year Strategic Plan covering the period 2018 – 2023. As at the end of the financial year 2019, UEGCL had made significant achievements in line with its aspiration to become "One of the leading power producers in the Great Lakes Region".
Financial Performance.
From the Financial perspective, I am happy to report that our dreams of operating on sound business principles started to come to fruition during the year 2018/19 as the company moved from loss making to profit making. UEGCL moved from a net loss position of UGX 10.8 billion in the year ended June 2018 to a profit of UGX 25 billion in the year ended June 2019. This financial position is a milestone as it marks a turning point for UEGCL towards the financial and operational sustainability. This is cardinal to UEGCL as our intention is to ensure that the generation assets are run efficiently, and their posterity guaranteed, and furthermore, UEGCL can effectively finance or co-fund future generation assets. The income was from two sources, concession income (UGX 5.2 billion), and Isimba Energy billed (UGX 49.4 billion). Total energy dispatched from Isimba was 320 Gwh. This was for the six months January to June 2019.
Project Activities.
During the financial year 2018/19, the key milestone was the successful completion and commissioning of the 183 MW Isimba Hydropower Plant. The plant was commissioned on the 21st March 2019 by H.E. President Y.K. Museveni. The commissioning and commencement of operations in Isimba were particularly significant given that UEGCL is running the plant using an indigenous model. This is a major step towards the quest for affordable electricity, the engine for social economic development. The Power Purchase Agreement (PPA) between UEGCL and UETCL has clear targets for reliability and availability of electricity, for which UEGCL is committed to achieve. UEGCL futuristic goal is to operate the Karuma and Isimba Power Plants as semi-autonomous Business entities, as opposed to the conventional Concession model.
On the other hand, the overall physical progress at Karuma was 95%, and it is envisaged that the Karuma Project will be commissioned in 2020. I am glad to report that various Community Development activities have been undertaken in Isimba covering the construction of infrastructural projects in Kamuli and Kayunga districts. UEGCL is also undertaking other hydropower projects whose status is summarised as follows; the procurement for the construction works for the Muzizi (48 MW) hydropower plant has progressed and is currently at the financial evaluation for contract award. On the other hand, works on the Nyagak III (6.6 MW) project commenced and included construction of access roads, workers camps and site offices.
As part of its drive to ensure continuity in supply of electricity, especially to the far distant remote areas, UEGCL, with assistance from the French Government has also embarked on the feasibility study of the 3 sites including Okulacere (6.3 MW), Agbinika (2 MW) and Maziba (1 MW). The studies are due to be completed in the first quarter of 2020.
UEGCL's monitoring of the Concession with Eskom (U) Limited at the Nalubaale-Kiira Complex continues unabated, and in line with the objective of ensuring that the Nalubaale Plant life is extended, a contract for feasibility study for the refurbishment of the Complex was signed. This is also in recognition that, the Nalubaale-Kiira complex is the least cost generation plant within the country's energy mix.
Business Development
Our business development drive is multifaceted, and is aimed at ensuring diversification of our energy generation sources, capacity building in line with the asset growth, and financial mobilization to facilitate implementation of our various strategic objectives and business initiatives. During the year 2018/19, in collaboration with our Norwegian Partners, Malthe Winje Infrapower (MWIP) and Giertsen Energy Solutions, we were able to embark on a Solar Hydro Hybrid Feasibility Study on the Nyagak III HPP. The study is a precursor to the development of the first of its kind hybrid energy generation project in Uganda. Partnerships with USAID/Power Africa Initiative and the Norwegian Government continued facilitating capacity building activities covering operations, maintenance and asset management. Finally, UEGCL made significant strides in sourcing for funds and carrying out preparatory work for the establishment of a Hydropower Resource Centre which will cater for coordinated research, innovation, Training, and benchmarking and best practice sharing among Generation Utilities.
Human Resource Development
As at June 2019, the staff count stood at 185. As a mechanism for acquiring knowledge and skills, UEGCL has continued to fast track Capacity Development of staff in plant safety, leadership development, contract and project management, dam safety, asset management, among other critical programs. These were supported by several development partners including USAID (Power Africa), and the Norwegian Government through NORAD and International Centre for Hydropower (ICH) – Norway. Staff strategies and initiatives have also been developed to enhance staff engagement, retention, succession planning and performance management.
Business Re-Engineering
I am proud to note that UEGCL scored highly in the ISO 9001:2015 Surveillance Audit held in 2019, following the certification attained in the financial year (2016-2017). Our clamor for this certification was, and remains to illustrate our unwavering commitment to improving and streamlining our various processes and activities such as Operation and Maintenance of our plants, Monitoring Kiira/Nalubaale Concession, Human Resource Management, and ICT. UEGCL has also embarked on the roll-out of an Enterprise-Wide Risk Management Framework to ensure business continuity.
Future Outlook
UEGCL's focus for the next years shall remain on increasing Generation Capacity, attainment of Operations and Maintenance Efficiency, Financial Growth, Stakeholder Satisfaction and ensuring Business Process Efficiency.

We remain committed to creating value for our stakeholders through execution of our strategy. As such, we aim at positively impacting on our partners, customers, stakeholders, employees and society within which we operate. In a bid to ensure efficient Hydropower Management and Development, UEGCL's areas of focus for the coming period shall include completion of the construction of the Karuma (600MW) project and its start of commercial operations, commencement of the Muzizi (48 MW), and Nyagak (6.6 MW) Hydropower projects, completion of the Feasibility Studies for Kiira/Nalubaale and Small Hydropower projects and the Takeover of Namanve Thermal Power Plant.
We shall continue to be guided by our Vision, Mission and to live by our values and we are confident that the Strategic Plan (2018-2023) shall be implemented as planned.
Appreciation
On behalf of Management, we appreciate the strategic and oversight guidance accorded to us by the Board and the indefatigable staff who worked tirelessly to ensure we fulfil our mandate in accordance with the Government expectations. We are also highly indebted to our shareholder the Ministry of Finance, Planning and Economic Development, and our line Ministry of Energy and Mineral Development for policy guidance. Last but not least, our success has also been enabled by a number of stakeholders including the; Sector Regulator (ERA), our Development Partners, the Parliament of Uganda, the Project Steering Committee, and the project site communities who have always provided unwavering support to us. We look forward to continued support as we strive to "generate for generations".
Dr. Eng. Harrison .E. MUTIKANGA
Chief Executive Officer, UEGCL