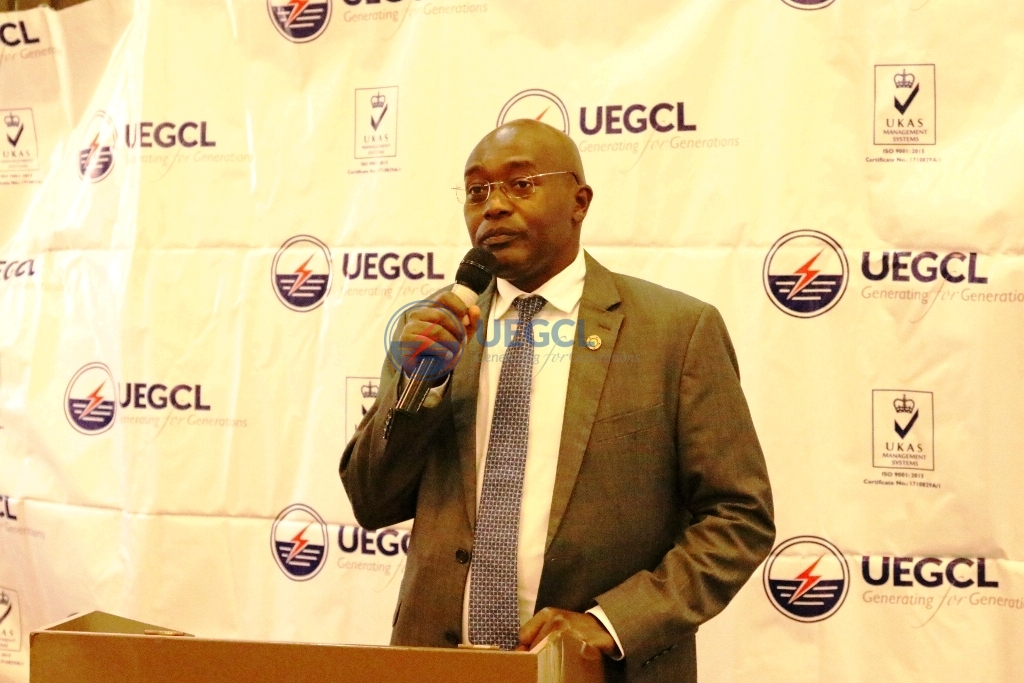 UEGCL Concludes A 2 Day Evaluation On Business Performance
Assessing business performance is an ongoing process. It helps you identify areas that need to be improved before they become major issues, as well as giving you the opportunity to consider how to respond. In tandem with the above chronicle, Uganda Electricity Generation Company Limited has concluded a-2day business performance evaluation at Protea Hotel -Kampala. The evaluation workshop which commenced on Monday the 30 and ended on 31 July 2018 gathered a bigger proportion of UEGCL staff from all offices.
"We had our very first business performance workshop in 2015 and since then we have been having it biannually", Said, Dr. Eng. Harrison E. Mutikanga – CEO UEGCL who further alluded on the need to strengthen the UEGCL culture.
In December 2017, UEGCL rolled out her 5-year strategic plan for the years 2018-2023. Therein, the organization purposed to increase generation capacity up 1,291 (MW).
"We're progressing on very well as per the 18 months schedule which ends in the coming June 2019", Said Henry Lutwama – Ag. Business performance manager.
This year's evaluation workshop was unique in a way that it attracted consultants in balanced scorecard, quality management system and change management.
"At UNRA we have got highly experienced professionals who originated from diverse working environments", Said Ms. Belinda Komuntale Ngonzi-UNRA head change management adding that culture is everything in the organization.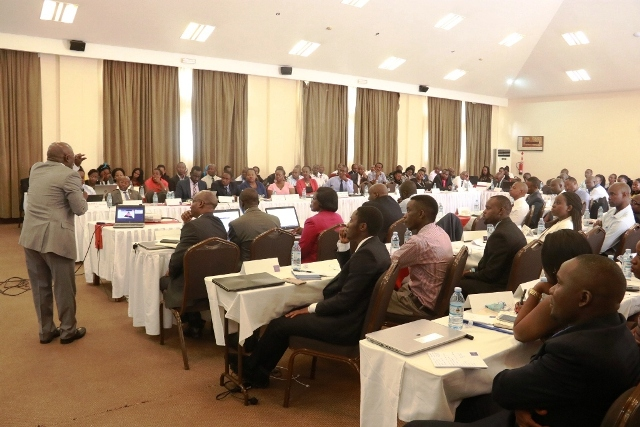 In the same disposition, Peter Kimbowa (PK) a celebrated motivation speaker who couples as the team leader of the CEO Summit Uganda advised UEGCL to form a spark team that can seat and talk with the CEO for 4 hours while his just listening to them".
"This transformation/spark team must undergo scrutiny for they will be the future of UEGCL said", PK, adding that their inauguration should be before all UEGCL staff and the same should be true in case they live contrary to the expectations of the organisations.
"Culture eats strategy for breakfast, lunch, and dinner", Said PK, emphasizing on the pivotal role culture plays as the organization strives to fulfill its defined strategic plan.
In this first quarter evaluation workshop, the top management of UEGCL was able to get feedback from the staff. This gesture has been believed in by many as an administrative stop-gap measure.
"I thank Henry Lutwama for ensuring that this workshop is a success", Said, Dr. Eng. Harrison E. Mutikanga- UEGCL CEO who further expressed the need for business performance to organize a workshop of the kind in three months' time where UEGCL staff can openly communicate to the top management.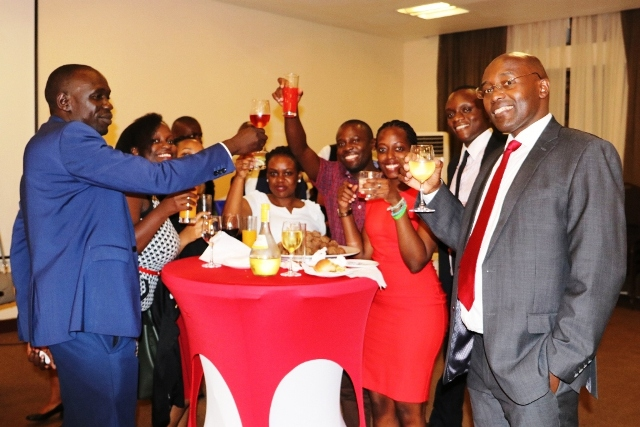 Later in the evening, the participants from all bureaus were treated with a cocktail party which lasted until about 8 pm. Overall, the staff looked energized and determined to achieve their respective objectives set at the beginning of the year 2018.