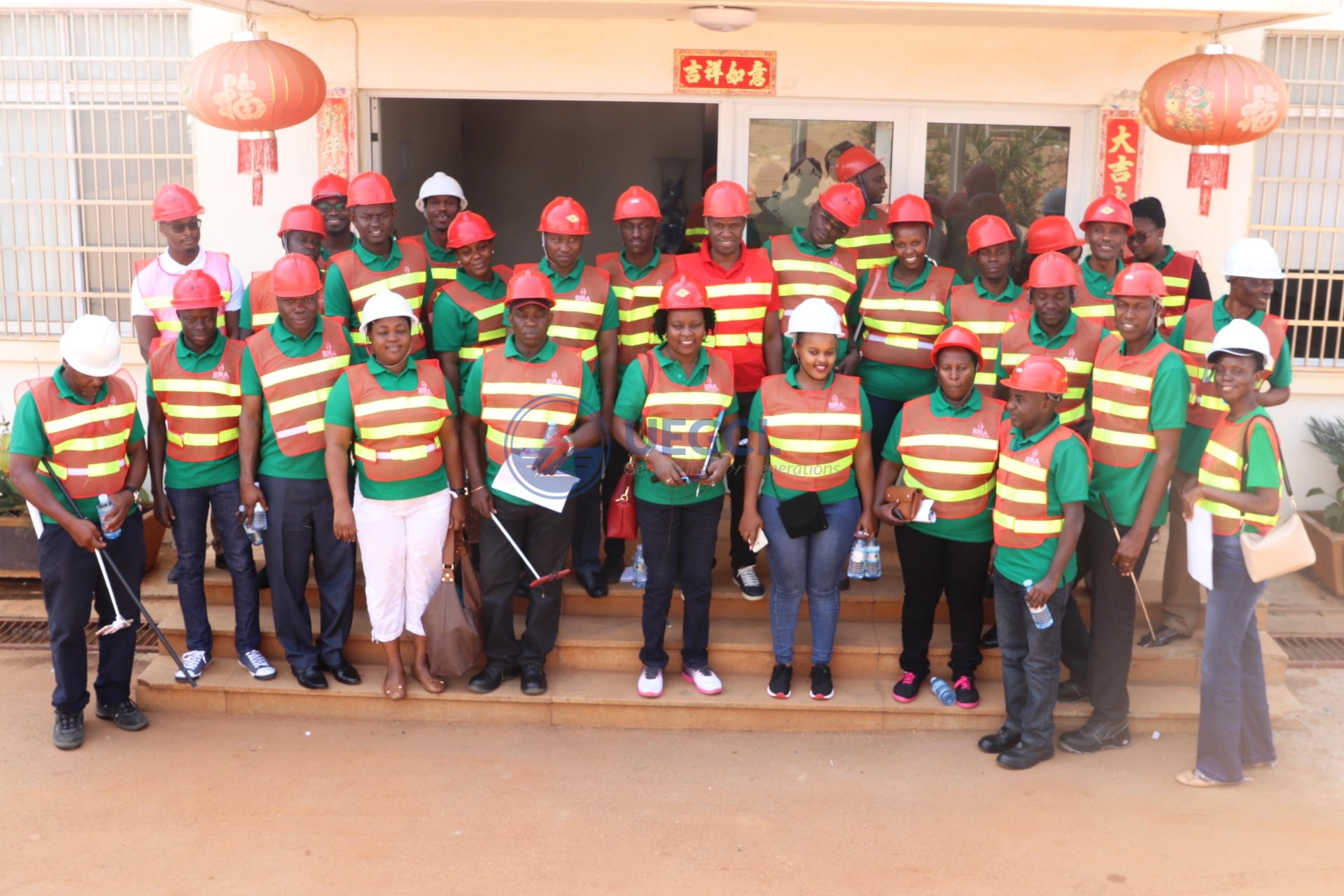 The Regulator Visits Isimba
On Thursday morning, some minutes past 10 a.m., a cloud of dust swirling over nearby Mpologoma town and visible from the employer's camp at the Isimba hydropower project site was evidence the awaited guests were here. A total of 65 staff of Electricity Regulatory Authority ERA, in two coasters shortly arrived at the Isimba site. Their mission? A familiarization tour of the project.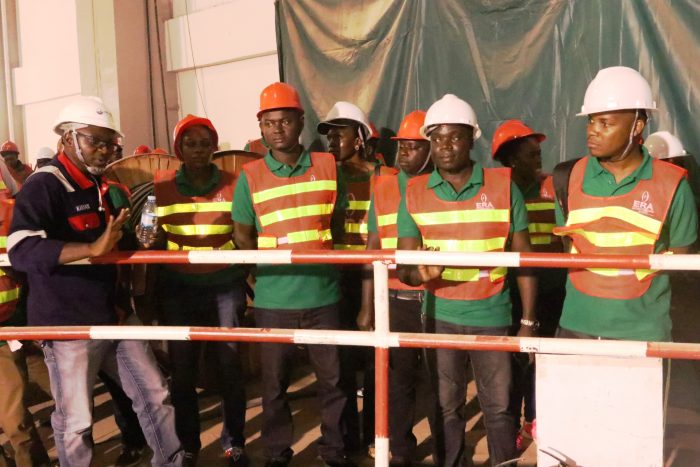 "This is not an official inspection by the regulator, we are here as part of our staff retreat to see first hand what's happening at Isimba," reassured Edward Irura, the director financial services who was the acting Executive director. for Eng. Ziria Tibulwa Waako did not accompany the team; she had taken time off the retreat to attend to urgently pressing issues at the Head office in Kampala.
ERA is the electricity sector regulator. This includes tariff calculation and announcement. ERA also issues licenses for electricity generation operations. UEGCL obtained the generation license for Isimba (183MW) hydro power station from ERA.
For the visit, the ERA staff were taken through a detailed presentation of the Project progress and status before a safety induction the preceded the site tour. The EPC contractor China International Water and Electric Corporation and the Owner's Engineer Artelia-KATT were both represented.
"We want to understand the operations of the project", said Mr. Edward Irura adding, "there's commendable progress on the ground."
The team visited the Viewpoint to appreciate the physical structure of the powerhouse, adjoining office and technical workshop blocks and the switchyard. They visited the inside of the power hose to appreciate the works on the different units. Finally they were driven over the Left Embankment dam towards the right embankment dams and over the Bailey bridge, ending the tour in less than two hours.
"This is some commendable work going on here," said Irura in his vote of Thanks to UEGCL for the opportunity to let ERA staff visit the project. There is a high likelihood that in the near future the same visit will be paid to the Karuma (600 MW) project site.