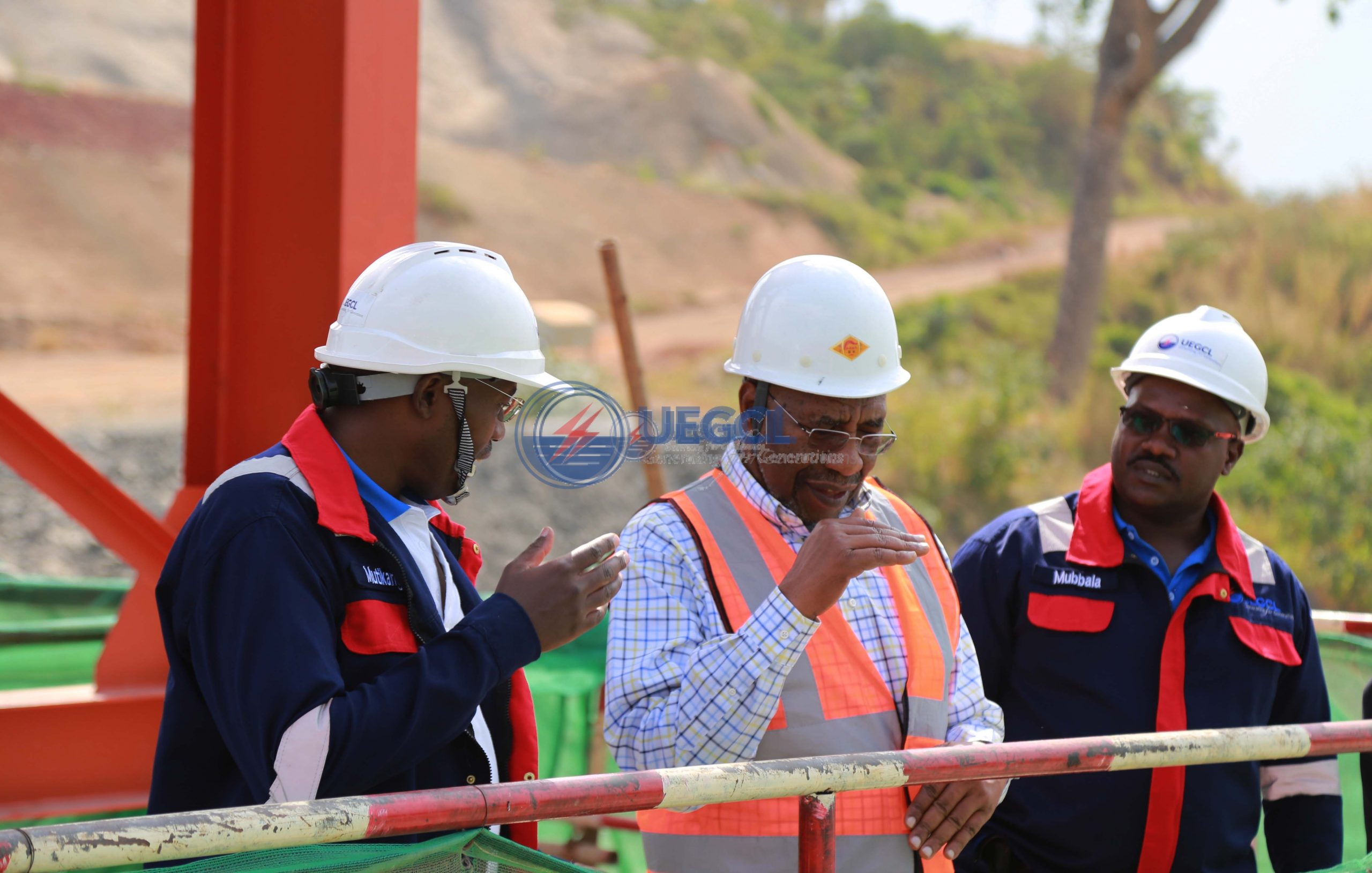 NRM Central Executive Committee Inspects Karuma HPP
"It has been good to come and see Karuma Hydropower Project in its final stages when 90% of the work has been done." said Rt. Hon. Dr. Ruhakana Rugunda – Prime Minister, Republic of Uganda during the National Resistance Movement – NRM Central Executive Committee visit to Karuma Hydropower Project on 15th February, 2019 ahead of their upcoming retreat at Chobe Safarai Logde.
On arrival, the team was welcomed by Eng. Dr. Harrison E. MUTIKANGA – CEO, UEGCL who led them to the site boardroom for a project brief. "As UEGCL, we are humbled by this visit and it has given us a golden opportunity to showcase to the committee members the progress of this mega infrastructure (Karuma HPP) that was entrusted with us" said Eng. Dr. MUTIKANGA in his opening remarks.

Preceding the guided tour around the project, the Committee was taken through a presentation on UEGCL's corporate setup, Project progress, outlook, challenges and mooted solutions. The Committee members were then taken though a safety induction before being led off to the site tour. The tour led by UEGCL together with the contractor Sinohydro Corporation and Owner's Engineer EIPL started at the dam and intake section and proceed to the switch yard, underground power house, transformer cavern, surge chamber and lastly to the Permanent Employers Camp.
During the tour, the Prime Minister freely interacted with some workers who informed him of their satisfaction with the (employment) opportunity the project has accorded them and the skills they have learnt.

The NRM Central Executive Committee visited Karuma Hydro Power Project to assess progress of works at the country's flagship hydro power project."
"We are impressed by the achievements we have observed at Karuma HPP and we encourage other Ugandans to come and pay a visit to this wonderful project which to us is a "National Souvenir". said Richard Todwong – Deputy Secretary General, NRM while speaking to the media on the reason as to why the Committee chose to visit Karuma HPP.
"Now that the 600MW Karuma HPP is about to be completed, 183MW Isimba HPP has been completed, Bujagali HPS is working, power is no longer a problem in Uganda and therefore, local, regional and foreign investors are more than welcome." Said Rt. Hon. Dr. Ruhakana Rugunda in his closing remarks as the NRM CEC concluded their visit to Karuma HPP.