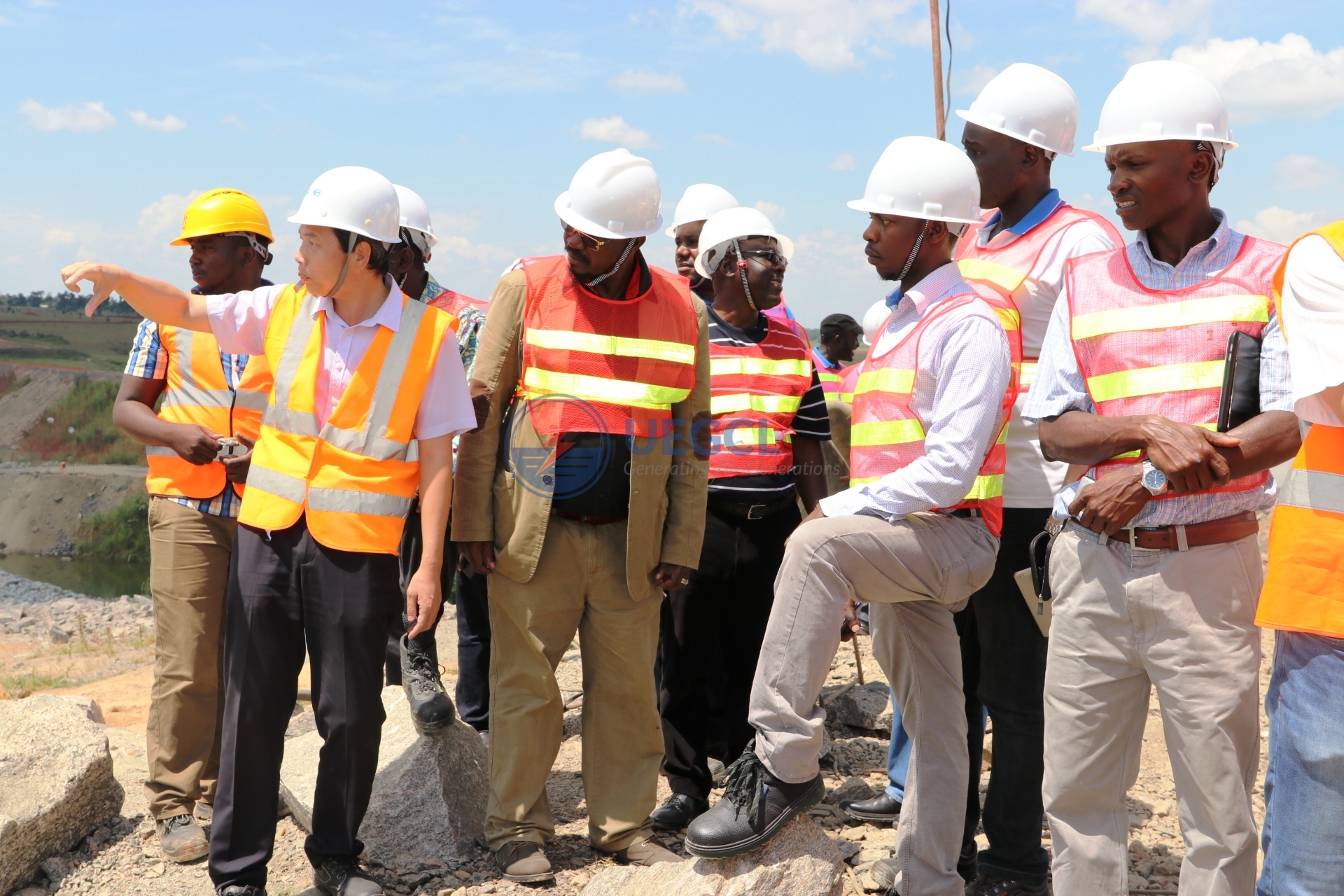 Ministry Of Finance Technical Team Visit The Isimba (183MW HPP)
Uganda Electricity Generation Company Limited (UEGCL) today the 29 June 2018 hosted the technical team from Ministry of Finance, Planning and Economic Development (MoFPED) at the Isimba (183 MW HPP).
The meeting was composite of the implementing stakeholders who included Ministry of Energy and Mineral Development (MEMD), Uganda Electricity Transmission Company Limited (UETCL), Artelia-KKATT consortium (the Isimba HPP Owners engineer) and China International Water & Electric Corporation-the Isimba HPP EPC contractor
The ministry of finance team was at the project to undertake a close monitoring exercise and to ensure expeditious implementation/conclusion of the project in this financial year 2018/19.
"We thank the MoFPED for supporting UEGCL in the implementation of this government flagship project", said Mr. Isingoma David- Ag. CEO UEGCL.
In his remarks, Dr. Fixon Okonye thanked the implementing team for working hard to see this project attain the status it is today. "I expect you to acquaint us with information on the rock which all over the media, the project completion date and the status on Community Development Action Plan (CDAP), added Dr. Fixon Okonye!
"We have finalised the procurement of the contractors to undertake works under CDAP; by the end of July 2018, we will have rolled out the implementation of the CDAP procurement, Said Mr. Otim Moses- UEGCL HSE Manager.
The Isimba HPP owner's engineer- Artelia & KKATT consortium alluded that the project is 87% complete, adding that, the EPC contractor China International Water & Electric Corporation (CWE) has asked for some time extension. "Their Submission is under review and will be communicated to all stakeholders" Said, Carlos Fontes- Project Manager Artelia & KKATT.
Thereafter the team was guided for a tour of the project's key installations which include the powerhouse, switch-yard, left and right embankment dams.
"The progress of the project is commendable, we thank you for ensuring that the government resources are put to effective use" Said James Wakadala- commissioner MoFPED.
Uganda Electricity Generation Company Limited maintains that the completion of the two government flagship projects of the Isimba and Karuma HPP's will hopefully reduce on the high unit cost of electricity.