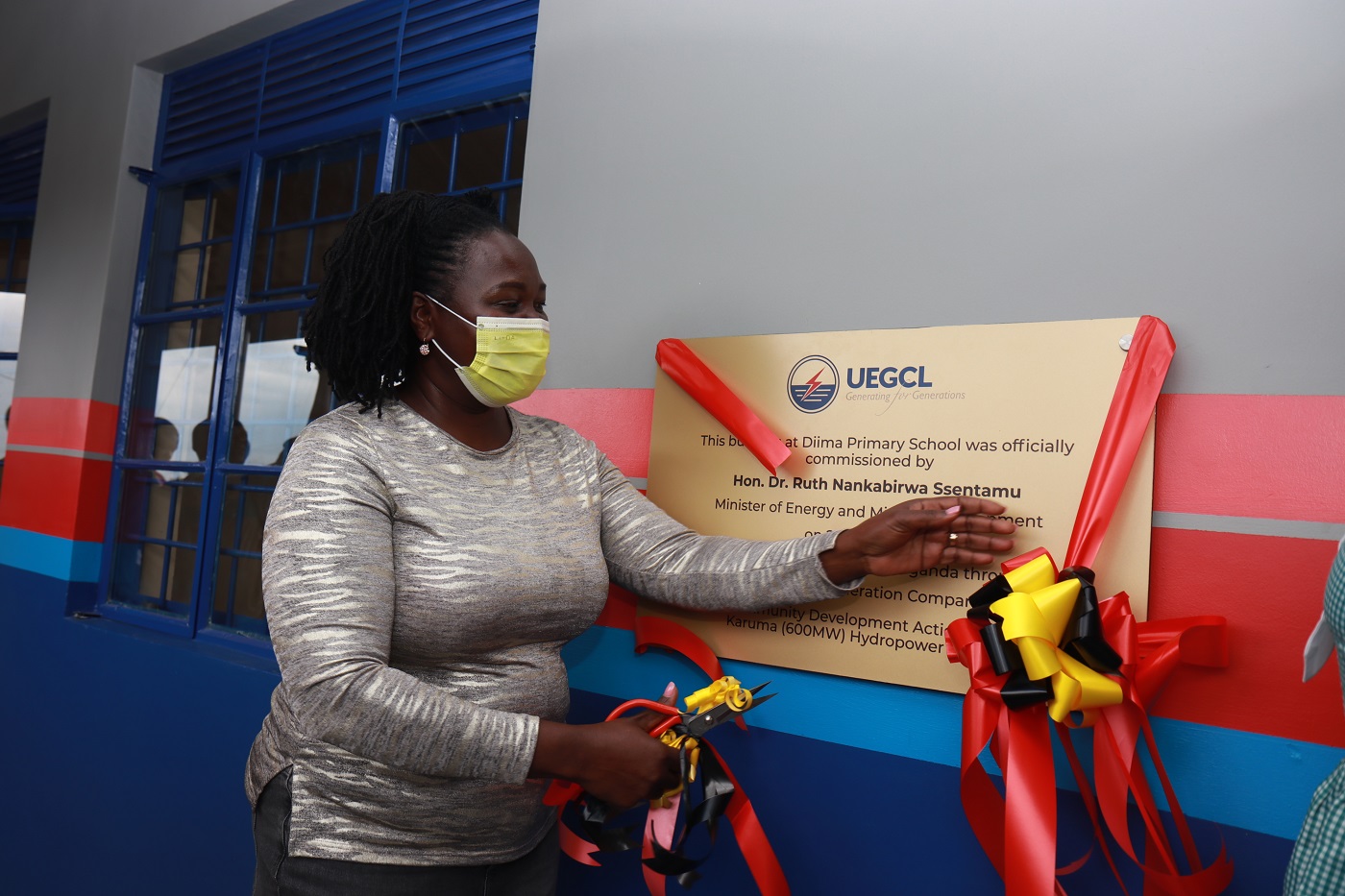 Hon. Ruth Nankabirwa Ssentamu Commissions Karuma CDAP
On Wednesday, 27th July 2022, Hon. Ruth Nankabirwa Ssentamu – Minister of Energy & Mineral Development officiated the commissioning ceremony of the newly constructed school facilities at Purongo Primary School, Nwoya District constructed under the Karuma (600MW) Hydropower Project Community Development Action Program (CDAP) Phase I.
The UGX 1 billion shillings project included the construction of 2 classroom blocks with the head teacher's office, 4 staff houses & 4 stance VIP latrines at Purongo Primary School. During construction, the project was closely supervised by UEGCL in collaboration with the local district officials Nwoya district.
In line with the Buy Uganda, Build Uganda (BUBU) policy geared towards promoting the use of locally manufactured goods and local skills/personnel, Beru Construction Company Ltd was the project contractor and completed the work within the stipulated time frame, within budget and to the agreed set standards.
"Hon. Minister, as we commission these facilities to improve the social livelihood of our host communities, we are also in the final preparations for the commissioning of the Karuma (600MW) Hydropower Project." Said Dr Eng. Harrison Mutikanga – CEO, UEGCL.
UEGCL is well on course to meet her "Roadmap 1300" objective of delivering 1300MW by 2023 while supporting the 3rd National Development Plan (NDP III), particularly with respect to the increasing availability of stable, reliable and affordable electricity.