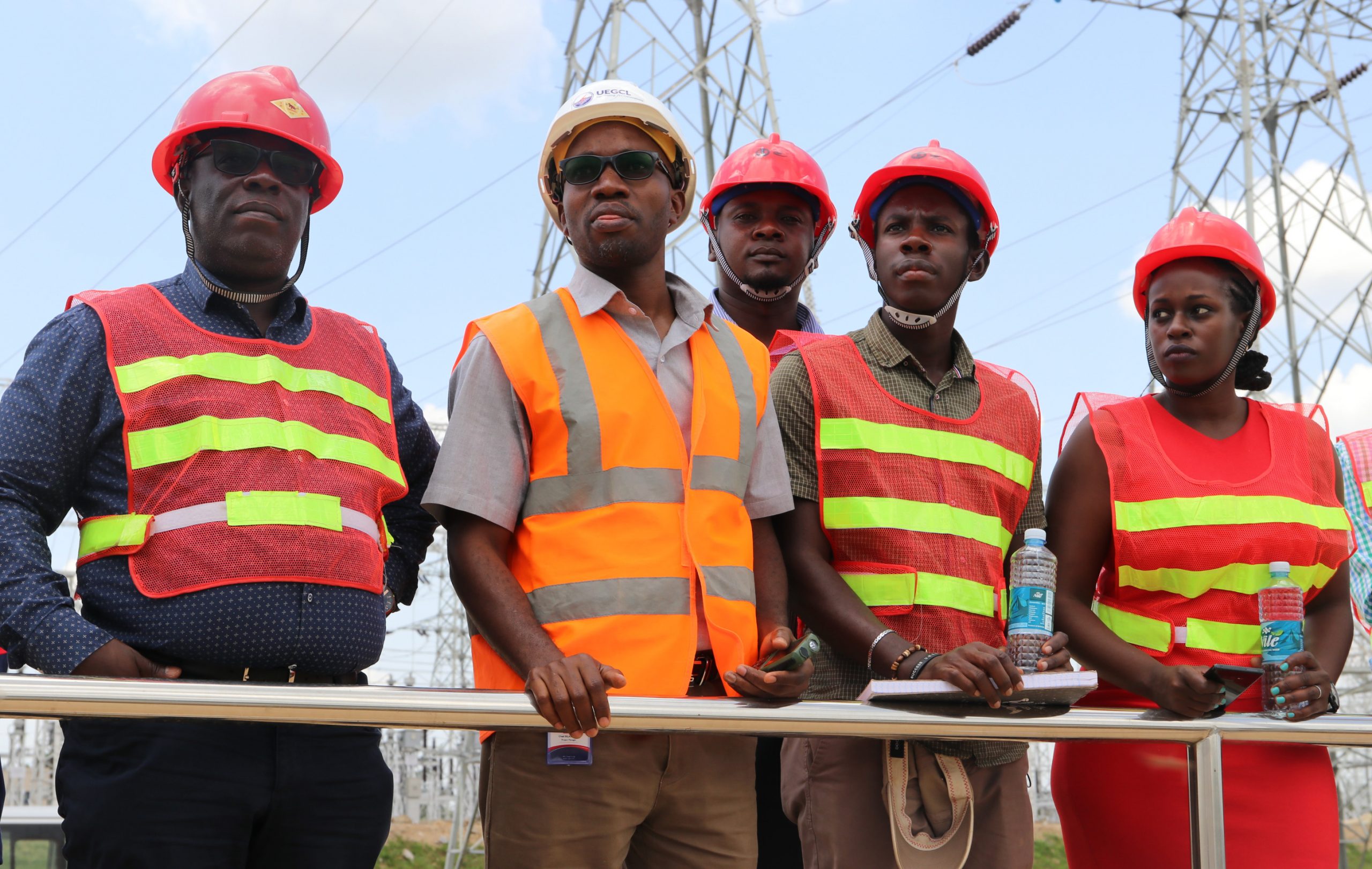 NITA-U tour Isimba Hydro Power Station!
Staff of the National Information Technology Authority (NITA), led by Mr James SAAKA – the Executive Director made a familiarization tour of the 183 MW Isimba hydropower plant on March 5th 2019.
"I have come to see my customer and to also get feedback about NITA ICT services," said Mr. Saaka. NITA-U is an autonomous statutory body formed under the NITA-U Act 2009, to coordinate and regulate Information Technology services in Uganda and is currently providing UEGCL with solutions in electronic mailing system-aka Zimbra. Mr. Saaka also revealed that NITA has got plans of working with UETCL to run fibre along with the transmission lines. This will ensure that internet services are spread widely across the country. UETCL is the Government agency implementing the transmission component of the now completed Isimba hydro power project. The transmission line from Isimba terminates at the Bujagali switchyard where it joins the national grid.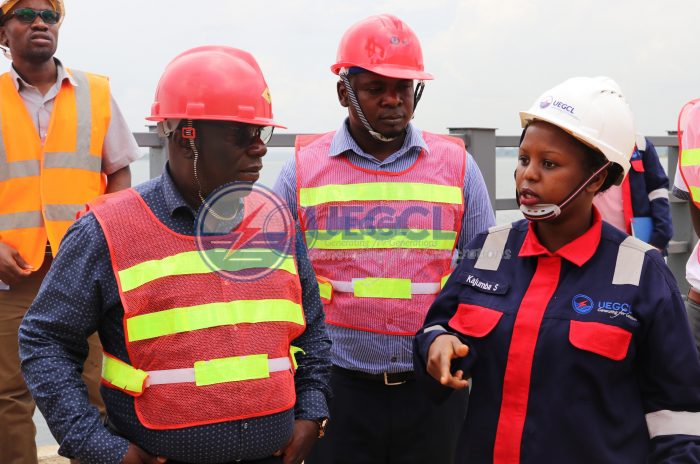 Before embarking on a 2-hour plant tour, the NITA team was briefed about the progress of the project from inception todate including associated challenges and the project's corporate social responsibility footprint among others.
Mr Saaka James, visibly impressed by the depth of knowledge exhibited by UEGCL staff on site, commended UEGCL for the sterling implementation of the project within four years. "We're looking forward to working with an enthusiastic team at UEGCL-Isimba HPP ", he said, before challenging the organization to widen its CSR to include award of scholarships to deserving students in communities adjoin the facility.

The Isimba (183 MW) Hydropower plant is 99% complete according to Eng. Chad Silas Akita-UEGCL Isimba (PM), and that it has already started loading electricity to the national grid. The Project is expected to be officially commissioned by H.E Yoweri MUSEVENI soon.