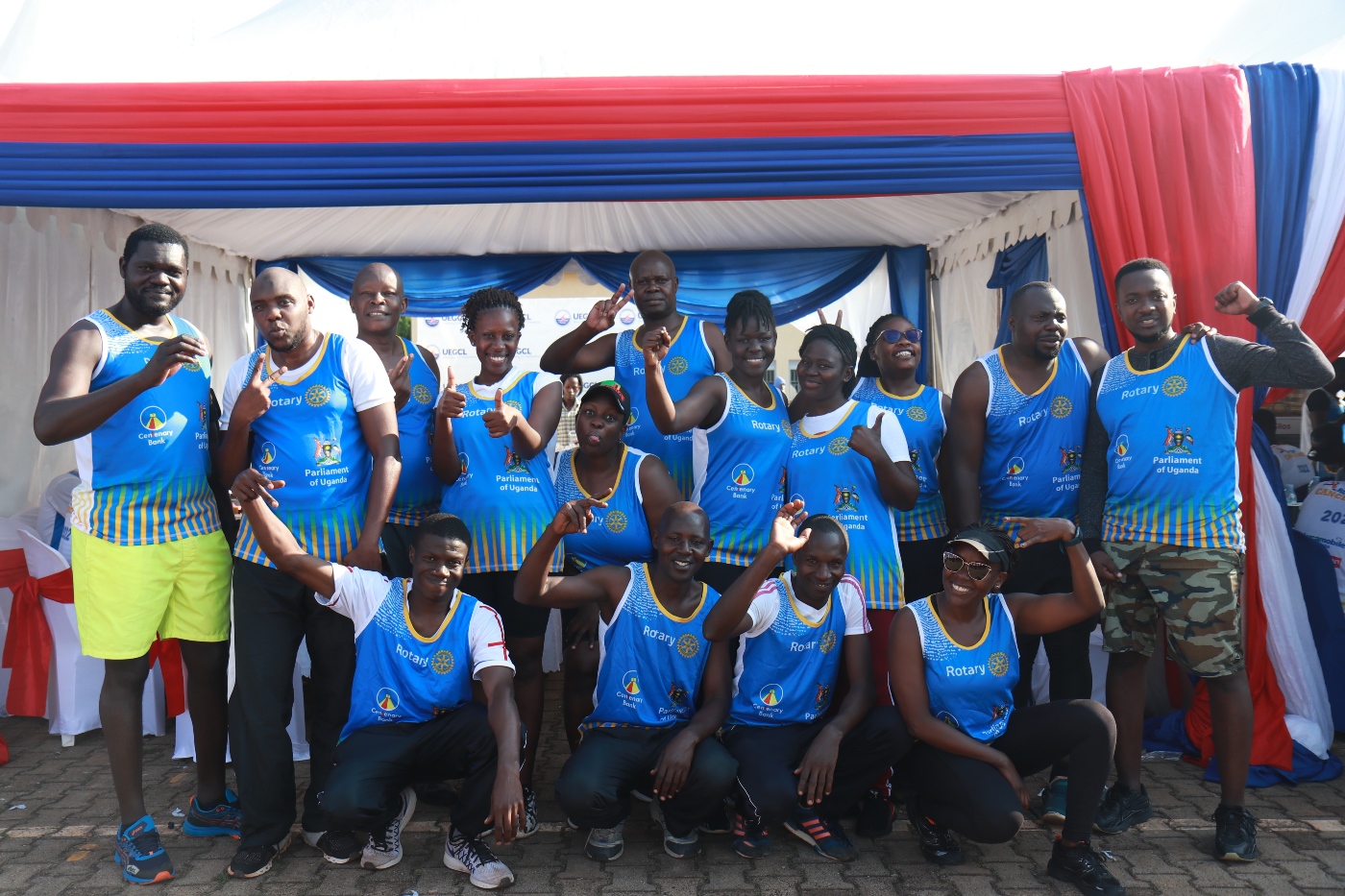 UEGCL contributes Ugx10m for Rotary Cancer Run 2022
The Rotary Cancer Run (RCR) started in 2012 as one of the major fundraising vehicles of the Rotary Cancer Programme Uganda. The first run was organized at the Lugogo Cricket Oval in 2012 and subsequently. This year's cancer run took place on 4th September 2022 at the Kololo Independence Grounds.
Over the past years, UEGCL has ardently participated in the run given its noble cause with a humble contribution of UGX 10 million only. In May this year, construction of the Bunkers commenced and it is for this reason that UEGCL took part in the run. The total cost of constructing these bunkers will cost over Ushs 13.5bn to complete the construction of the bunkers which will house the modern cancer screening and treatment machines; the Linear Accelerators (LINAC) in the coming runs.
Speaking during the press launch at Nsambya Hospital, Past District Governor Stephen Mwanje who is also Chair of the Uganda Rotary Cancer Programme expressed Rotary's gratitude for the overwhelming support received from Ugandans and people from all over the world over for the last 11 years.
He recounted the big milestones achieved so far saying, "For three years now, a well-equipped 36-bed cancer treatment center at Nsambya Hospital worth UGX1.5 billion has been operational; after building the cancer center, Shs200million of the collections from the run held in 2015 was contributed towards the construction of the Rotary Blood Bank at Mengo Hospital. The Rotary Cancer Run has enjoyed years of global participation, and this year we started the construction of the two bunkers which will house 2 ultra-modern linear accelerators which are cancer testing and treatment machines we hope to import in the near future,"
In this year's run, over 30 UEGCL staff took part in the run with the majority of them making it to the finish line in record time. As we walk away with our heads high, we look forward to the next cancer run as the battle to fight cancer is far from over.