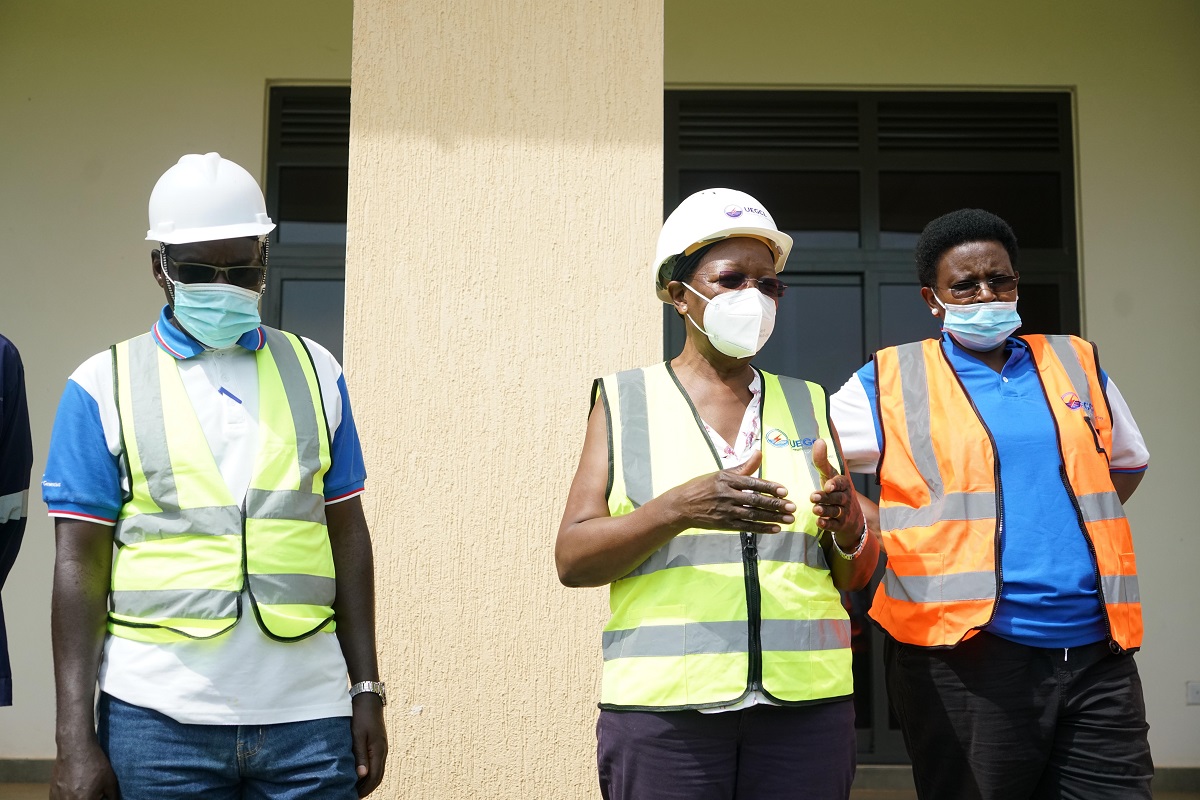 UEGCL Board Of Directors Applauds Karuma EPCC on improved Quality Of Works
"98.8% of the work has been done and the remaining works are just a fraction to the project completion," said Eng. Proscovia M. Njuki – Board Chairperson, UEGCL. As part of the routine project supervision, the UEGCL board of directors led by Eng. Proscovia M. Njuki were at Karuma (600MW) HPP to inspect the progress of works. This followed a number of non-conformances that were identified during their last visit.

"We are impressed that the contractor has made overall progress and has also started working n the remedial works". Said Dr. Eng. Harrison E. Mutikanga – CEO, UEGCL.
The board noted an overall improvement in the quality of works at the project and congratulated the contractor Sinohydro on the closure of several non-conformances and defects, especially in the Electro-mechanical installations. The board also encouraged the contractor to increase its human resource to speed up the works and ensure the project is completed within the extension of time.

The board inspected the main powerhouse, transformer cavern, dam and intake section, and lastly the employers' camp facilities.

The new completion date for Karuma HPP is June 2022 and will increase Uganda's generation installed capacity by 600MW.