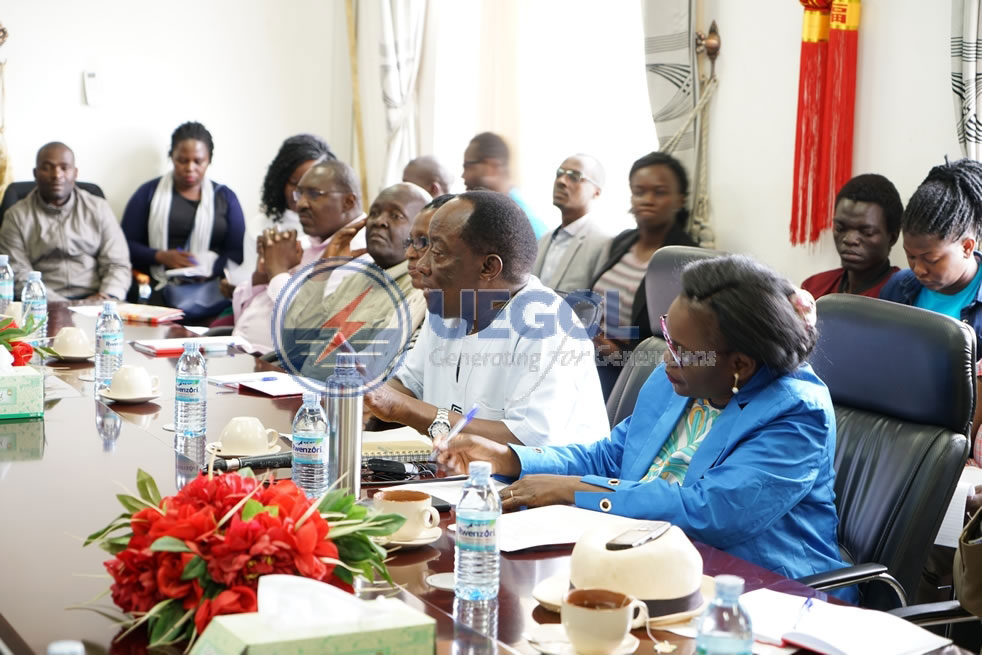 Justice Bamugemereire head of Land Commission Inquiry Visits Karuma HPP
"If we do not take extra care of how land compensations are handled, and we let them spiral out of control, then we would as well kiss goodbye to large infrastructural projects" said Justice Catherine Bamugemereire.
The Chairperson of The Lands Commission Of Inquiry, Justice Bamugemereire made these remarks at the 600 MW Karuma Hydro Power Project during a visit to the Karuma project that spans the districts of Kiryandongo, Oyam and Nwoya.
Leading her team of Commissioners, Justice Bamugemereire was met by the Project steering committee chairperson Dr. Eng. Badru Kiggundu and members of the committee that includes officials from the ministries of Energy, Finance and the Attorney General's chambers as well as the officials from Uganda electricity Generation company Limited UEGCL and Uganda Electricity Transmission Company Limited UETCL –both of which are supervising agencies for the generation and transmission component of the project respectively. Representatives of the Contractor Sinohydro Corporation and the Supervising/ Owners' Engineer AF consult were present.
"Overall progress of Karuma HPP is currently at 94.9% but we are faced with a challenge of vandalism and theft of some of our equipment which has led to several delays" – Mr. Deng Changi – Project Manager, Sinohydro informed the Commission. Mr. Deng provided evidence with photos of the vandalism on some of the infrastructure that has been vandalised mostly on the Karuma – Kawanda Transmission line.
The Commission whose role is to investigate and inquire into the law, processes and procedures by which land is administered and registered in Uganda was in Karuma to appraise itself on the compensation and resettlement programme of the Project affected Persons (PAPs). "You remember the Isimba case where some people wanted to be compensated over UGX 600 Billion over a rock and at one point the project was stopped by one of the parties who had acquired a court injunction." Said Justice Bamugemereire.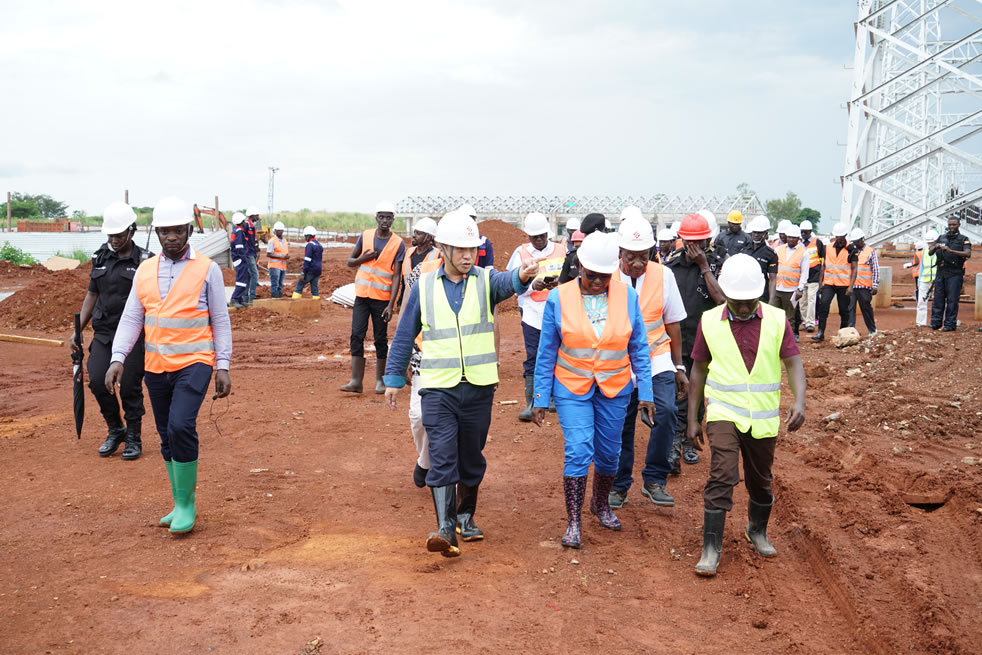 The 7-member commission toured the Dam and in-take section, switch yard, the underground power house, transformer cavern and drove 8.7km to the outfall section. The USD 2 billion Karuma hydropower Project is an architectural marvel whose major components are 80-100 meters underground. It also comprises of three transmission lines namely Karuma-Kawanda (400 kV), Karuma-Olwiyo (400 kV) and Karuma-Lira (132kV).
The Commission members present for the visit are Mrs. Mary Odupa Ochan, Owekitibwa Robert Sebunya, Mrs. Joyce Habasa, Dr Rose Nakayi, Mr George Bagonza Tinkamanyire, Mr Ebert Byenkya and Dr Douglas Singiza.
The visit of the Commission came at a time when reservoir filling at Karuma HPP will soon start and as a result several homesteads and economic activities living upstream of the River will be affected. Most of these affected persons have been compensated; continue to be sensitized about their relocation and resettlement as well as on alternative livelihoods and financial literacy and management.