Hon. Rebecca Kadaga – Speaker of Parliament Flags off CDAP in Kamuli District
UEGCL led by Dr. Eng. Harrison E. Mutikanga-CEO, flagged off eight (8) sites in Kamuli district to different contractors for construction works in the rehabilitation of Public Education and Health facilities. The function was graced by the presence of Rt. Hon. Rebecca Alitwara Kadaga-Speaker Parliament of Uganda. The ceremony took place on 21st February, 2019 at Nankandulo Primary School (PS) & Buluya Health Centre (HC) II in the morning. The contractor's procured to carry on the implementation of the above works are; Alliance Technical Services & Continuum Engineering Limited. This is part of the Community Development Action Plan (CDAP) for the 183 MW Isimba hydro Power project.
CDAP is a Government of Uganda (GoU) initiative to mitigate the effects of increased pressure on social amenities during the construction of the Isimba hydropower project. Its major objective is improving the education, health, and hygiene in the project-affected communities. The Isimba hydropower plant is now complete and already pumping electricity on the national grid, pending official commissioning by the Head of State.
In her remarks, the Rt. Hon. Rebecca Alitwara Kadaga- Speaker Parliament of Uganda congratulated UEGCL for having successfully completed the Isimba (183 MW HPP). The Isimba HPP is one of the two GoU flagship projects that are earmarked to increase Uganda's installed capacity. The Speaker further underscored the importance of GoU CDAP in the social transformation of communities in Kamuli & Kayunga.
The selected sites/ amenities to be improved in this CDAP phase were selected by the respective district and local leadership (political and technical) of Kamuli district. These include; Mbulamuti Health Centre 2, Kiyunga HC 2, Buzaya HC 2 & Nankandulo HC4. And the schools selected included St. Andrews Kiyunga P.S, Nankandulo P.S, plus VIP toilets at Lugoloile 1 and Kisozi 1.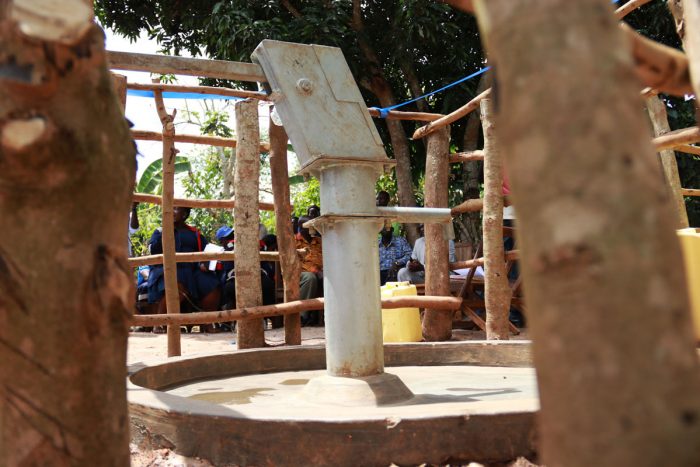 " These projects will cost GoU 4 billion shillings, the communities will get a full-fledged maternity wards with paediatric wards, staff houses, VIP latrines and clean water for domestic use", Said Dr. Eng. Harrison E. Mutikanga.
For quality assurance, UEGCL has hired UB Consulting Engineers to ensure that the contractors deliver fit for purpose facilities by the end of their contracts. The district technical team & leadership will also monitor and report any irregularities to the consultant or to the client. The CDAP projects are a milestone to celebrate in the project affected communities as GoU continue with its strategies to attain a middle income status.